Lou Pearlman was an American music producer who had a peak net worth of about $300 million dollars. In 2006, Pearlman went bankrupt after news broke out that he was running one of world's longest-running Ponzi scheme and owed about $300 million dollars in debt. Here is a fascinating run through one of the music industry's most infamous name.
Income Sources
Lou Pearlman managed some of the biggest boy bands in the 90s including the Backstreet Boys and the Justin Timberlake spawning *NSYNC. He reportedly signed the members of Backstreet Boys in a $3 million dollars talent search. His boy bands would sell millions of copies in album and singles sales, catapulting Pearlman to a music mogul stature. Pearlman was also an officer at TAG Entertainment which produced low budget albeit profitable movies and DVDs.
Career and Achievements
Lou Perlman started his career in the aviation industry. During his time in Queens College, New York, Perlman had written a business plan for his class project about using helicopters as an alternative to taxi service in New York City. This plan would eventually put to test when he started the very business in the late 70s. It was around this time that he developed a partnership with a German businessman named Theodor Wüllenkemper who trained him on blimps. Pearlman also spent a portion of his time with Wüllenkemper in Germany to learn further about airships. The collaboration would end with a huge lawsuit between the two parties with Pearlman receiving $2.5 million dollars in damages from Wüllenkemper in 2002 for damages.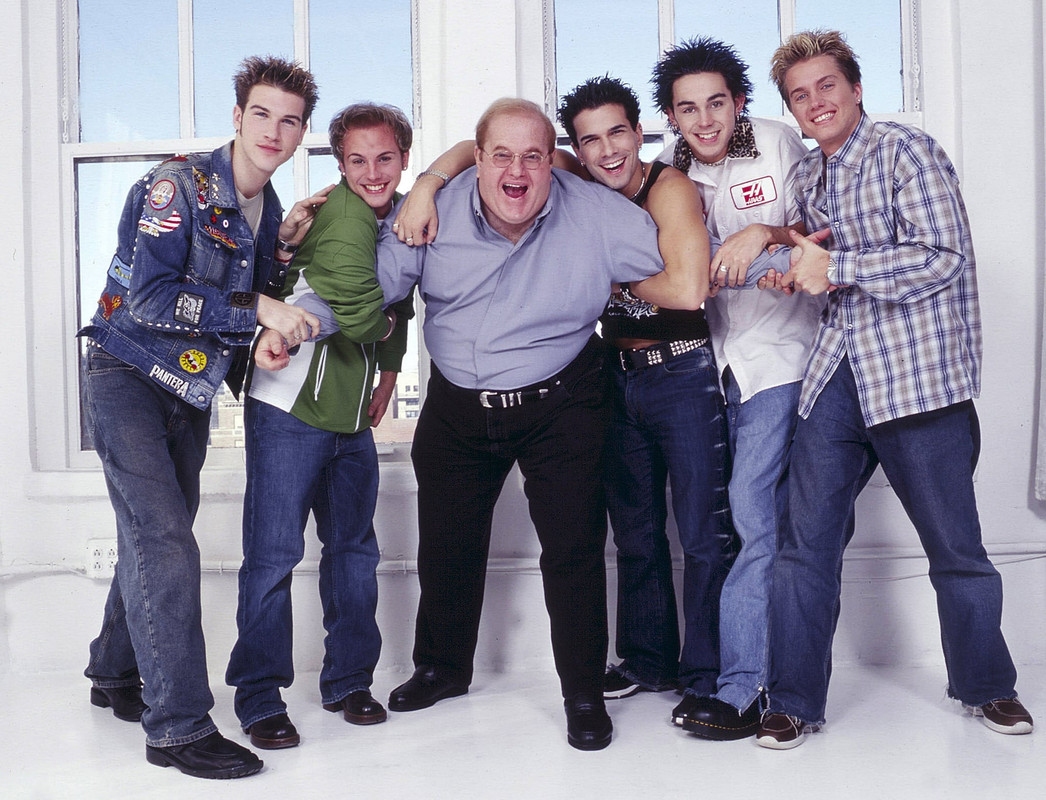 Perlman then started a new company called Airship International which was taken public to raise an amount of $3 million dollars required to buy a blimp. Perlman falsely advertised that he still had a partnership with Wüllenkemper to entice the general public. The company would eventually buy a blimp and lease it to McDonald's for advertisement purposes. The company, however, was shut down after most of the investors dropped out because of staggeringly poor profits.
Perlman would spend the 90s by founding Trans Continental Records, a music label that would be home to successful musical acts like *NSYNC and the Backstreet Boys. The company was also where Britney Spears got her first major music gig as a short-lived member for the girl group Innosense. The label would be a magnificent success in commercial pop music landscape and usher Pearlman into superstardom. His success with the label would prompt him to invest on and own multiple other business venture including an entertainment complex in Orlando and a dance studio by Disney called "O-Town". Pearlman would also co-write a book titled "Bands, Brands and Billions: My Top 10 Rules for Making Any Business Go Platinum" with Wes Smith.
After multiple successful years with his label, Pearlman's career would landslide after many of his musical artists would eventually file lawsuits against him for money laundering. Pearlman would eventually be bankrupt and all of his belongings would be sold in a bankruptcy auction.
Personal Life
Lou Perlman was born into a Jewish family and was a devoted practitioner of the religion. He was also a first cousin to folk artist Art Garfunkel.
Lou Perlman was accused of sexual misconduct by various people, most of whom were artists signed by his label. Though their claims were never found to be true, Pearlman would serve in federal prison for his other illegal activities. He died in custody at the Federal Correctional Institution in Miami, Florida due to cardiac arrest on August 19, 2016.