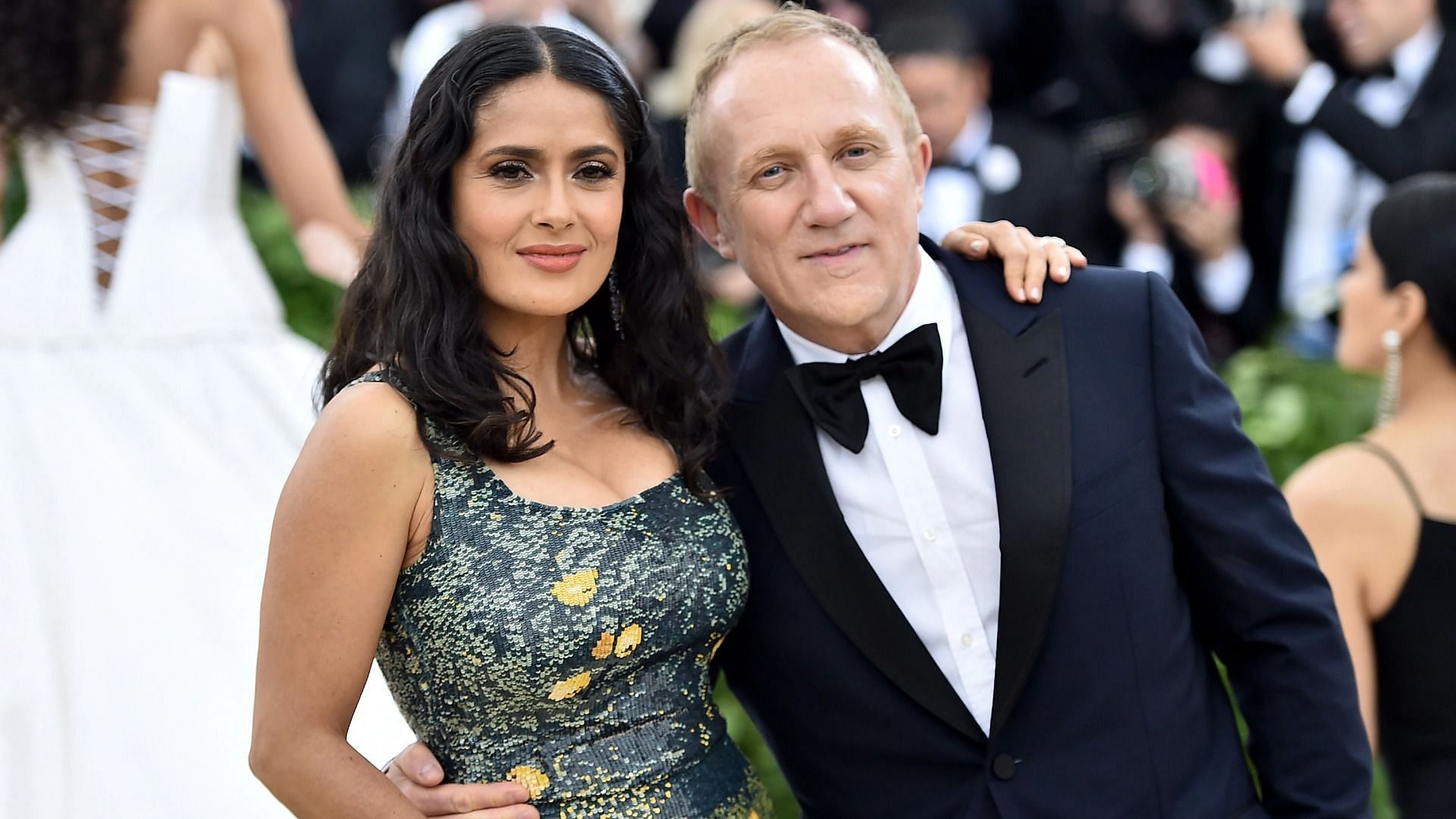 Salma Valgarma Hayek Jiménez, famous for her name Salma Hayek, is a 55 years old Mexican-American actress and producer. In an interview, she said that her husband made her become a much better person and grow in such a healthy way. This is all about love and from the heart not for his money, Salma Hayek defended.
She began her career in Mexico in 1989. In the beginning she starred roles in the telenovela Teresa(1989-1991) and the romantic drama El Callejon de los Milagros(1995). As a matter of fact after starring film Desperado (1995) she didn't need to turn back. Suddenly her movie career flowed smoothly. Then she did From Dusk till Dawn(1996), Wild Wild West(1999) and Dogma(1999).
https://celebarticle.com/mr-johnny-depp-know-more-about-him/
On March 9 2007, Salma Hayek engaged with a French billionaire François-Henri Pinault. Both of them like to keep their relationship pretty private. On Valentine's Day in 2009, they got married in Paris. After two months of their marriage, they renewed their vows in Venice, Italy. They have a 14-year-old daughter named Valentina.
In the fashion world, Kering is one of the popular luxury fashion whose CEO is Pinault. It is the home to brands like Gucci, Balenciaga, and Saint Laurent. The family also owns Le Point magazine. It is a part of the French newspaper Le Mode and the French television network TF-1. Pinault also owns a 3000-piece art collection which includes works by Picasso and Mondrian.
He started Kering Foundation in 2008 that works for women's rights. It also works for the victims of domestic and sexual violence around the world. For the support of the reconstruction efforts of the burned Notre Dame Cathedral in Paris, the Pinault family pledged US$113 million.
In 2018 Pinault gave a surprise to his wife Hayek with a secret vow renewal in Bora Bora. Rather she was thinking of spa day during that period.